Voted Top Magician For A Kids Party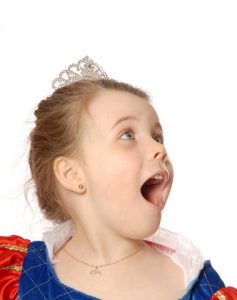 Simply, the best magician for a kids' party that Northern Virginia has to offer.
Children's Magic Show Specialist
The Northern VA kids' magician Zain is a crowd-pleasing magician for party entertainment. Receiving national recognition for his award-winning kids' magic show, Zain is ready to wow the crowd.
What this means for your party
With his unique style, our celebrity magician specializes in turning events into celebrations. No matter their age or interests, everyone loves good magic. Even more so when they get to experience it right in front of their very own eyes. Zain will energize the atmosphere of your event and also makes parties stress-free for you.
The Gold Standard When Choosing A Magician For A Kids Party!
"Excellent, the children thoroughly enjoyed the show" Montessori School – Chantilly, VA
"The kids & families were floored!" Ritz Carlton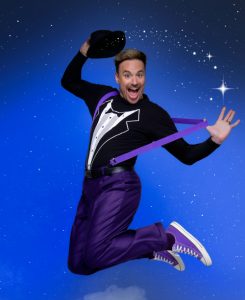 EVERY SHOW 100% GUARANTEED
All of the Magic Of Zain reviews detail how we amaze your guests and create a magical occasion that will be remembered for years to come.
What we do
Our full-time job is providing incredible party entertainment. We make sure that every child is engaged and having loads of fun!
Why we do it
The Magic Of Zainteam loves a successful event. Birthday parties are already special. By reserving our birthday magic show, you will make the celebration extraordinary. Get the party started with Northern Virginia's famous magician for kids' party fun!
Leading Northern VA Entertainer & Magician For Children's Events
"Magic Of Zain is truly entertaining for children of all ages including adults. They also have a true heart for our charity and the families whom we serve. Do yourself a favor and use Zain for ALL your magician needs." Tom Mitchell Stillbrave Child Cancer Foundation
"This was my first time seeing Zain's magic show and he is Awesome! Even as an adult I am absolutely Wowed!!!! I highly recommend him for all occasions. Nicole did an amazing job face painting. Good thing I was first in line before the huge line of kids arrived!!!" Joelle H – Chantilly, VA
"The kids absolutely loved Zain's choice of magic and entertainment for our sons 5th birthday (4-6 years old)..and so did the parents & adults. Incredible amounts of energy and amazing with the kids! We couldn't be happier with the face painting & balloon twisting. We're looking forward to using them again!" – Norma F – Lake Ridge, VA
"Magic of Zain show was fun and kept the kids' attention for the whole duration of it. I absolutely enjoyed it as well. Just before the show, my face was transformed into a beautiful glittering butterfly by Nicole. Great to book for birthday parties for kids and adults." Natalia P – South Riding, VA
"I was born with a passion for performing and a desire to create wonder and curiosity in the world. I see no better way to fulfill my dreams than to share my lifelong love of the magical arts with you. Each presentation I give is unique and specific to your event. A quality magician for a kids' party and your satisfaction are our main goals here at the Magic Of Zain."
– Zain The Magician
Tips From Nicole On Choosing A Magician For Kids Parties
The squeals of glee & laughter tell us a job well done. . .
We want this to be a successful party for you.
I have been in the face painting and kids' party industry for a very long time. Does this make me an expert? I'd like to think that I am experienced, but I definitely don't know everything. There is so much to learn! Children's parties are all very different depending on age, cultural backgrounds, and occasions (birthdays are way different than Cub Scout celebrations). We have actually learned more from our customers than anywhere else! I would like for you to be our VIP client. I also want you to know that you are in good hands with the best magician for a kids' party around.
The question is, why choose us?
What makes our services any different? Selecting the right face painter, balloon artist, or magician for a children's party can be a stressful task indeed. There are so many saying that they are award-winning, full-time, and of course the best around town. Where does a busy parent begin? There is a secret, and it all starts with understanding kids' parties in the 21st century. Having planned thousands of successful children's birthday parties, we have learned a thing or two!
So what's the secret in the sauce?
Offering a 100% money back guarantee isn't truly what sets us or anyone else apart. It is simply understanding the times and the ever-changing culture of child entertainment, (what is cool and what is not so cool). Older kids' will quickly reject an inexperienced performer who makes them feel like babies. Younger children's attention spans are only so long. Children are also incredibly advanced these days and want to be entertained by the entertainers who know this. With the advent of technology, kids are walking around with the equivalent of the Apollo space mission in the palm of their hands!
What may have worked years ago for kids' entertainers will not necessarily work today.
Children today do not know what it means to be an audience member for live entertainment. They lack the life experience to understand this basic dynamic. Media and screen time have changed expectations of children's magic. An entertainer for a children's event must be skillful, exciting, and just plain good. Being a seasoned face painter is one thing, but a face painter that keeps the kids laughing is super. We are a group of entertainers that REALLY love what we do. Zain and I are excited for you to see this for yourself!
Our team takes having fun very seriously! For us, it's a science. . .
Children's parties have evolved over the years and staying on top of these changes is what keeps us on the cutting edge of the party entertainment industry. This is why our children's parties are full of gasps and laughter right from the very start! Let's say you book a clown, you know what to expect. Same with a juggler or any other entertainer. When you hire a magician for a child's celebration, you should expect mind-blowing magic that leaves their jaws completely dropped. This is what Zain does best! No matter what age, we have a show packed with amazement and ready for your special event.
Always improving and learning!
As we change and work through the many obstacles parents confront when hosting a kids' event, we have had the opportunity to uncover innovative ideas that made us a better company of birthday party entertainers. Zain is known for being a hilarious magician for kids' party fun. One thing all of us here take very seriously is our gold standard of customer service. Our efforts are directed towards understanding your needs in your world. Parties not only should be fun and memorable, but they also need to be meaningful and well planned. The children's party magician Zain is an expert in the industry and has the perfect magic show for your special day. I bring over fifteen years of party planning experience and I'm excited to start working with you. We are solution driven and enjoy a challenge! The Magic Of Zainis here to help you meet any and all of your event goals.
Thank you for allowing us to become a part of what you create. Let's make this an epic event full of memories that will be treasured for a lifetime. Give us a call, we'd be happy to chat all about it. See you at the show!
Best,
Nicole
Customer Happiness Expert