Northern Virginia's Favorite Entertainer For A Party
The One Stop Show For Kids Party Ideas & Services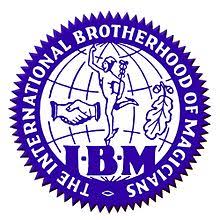 Feeling Social?
Watch Videos Of Zain The Kids Birthday Party Magician Here!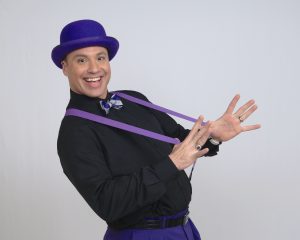 Zain The Party Performer
"Jack of all charades, master of fun"
Starting his journey at the age of six, Zain wanted to learn magic when his mom had a magician for his birthday party. Since then, he has studied under some of the most prestigious performers in all of magic. Zain is Northern Virginia's premier children's magician for family events.
About Our Kids Party Entertainers:
Zain has the cool factor (no cheesy tricks)
An entertainer that hold the kids' attention
A top magician with over 20 years experience
Award-winning performances for all ages
Meet The Team
I Have The Perfect Party For you!
Kids' parties are all we do and we cannot imagine doing anything different. We have a package to fit your needs. Our kids' party entertainers keep things fun and simple so you stress less. I want you to enjoy the experience of watching your rewarding event unfold while the kids have an absolute blast.
Kids Party Entertainers: Frequently Asked Questions
• We encourage maintaining proper physical distance & practicing hand
sanitation during events. Sterilization protocols used. Masks worn by performer(s) during balloon twisting.
Northern VA Magician Zain Is An Expert At Making Kids Laugh!
If you've got a little one whose special day is coming up, you'll want to make the event truly magical. There are many ways to accomplish this, but the number one way is to bring in a little "real" magic to the celebration. Hiring a kids' magician can be unique, fun, and make it a truly great time. This all starts with making sure you have the right party entertainers.
Entertainers should be upfront and honest about what they do and what services may not work.
We want you to have the most successful party ever. If we feel that we are not a good fit, our team will be upfront and suggest alternate party entertainment. For us, it's not about getting the gig, it's about maintaining the great reputation that we have worked hard over the years to earn.
The good news?
As a mom or dad, you want this to be a successful kids' party. The good news is that the entertainers you hire will want that as well. To help make this happen, transparency concerning cost and what to expect have to be first and foremost. After all, you should know what you are getting. We want you to feel comfortable with the whole process of working with your party entertainment.
1. How early should I book an entertainer for a kids' party?
Good entertainers for a kids' party reserve quickly. The Magic Of Zain is no exception. So, the earlier the better. When you book in advance, you have a better chance of securing your special event with us. On average, our entertainer services are booked 3 to 7 weeks in advance. However, there are many instances when we are able to book on the same day and even years in advance.
2. Is the magician cheesy? Will this embarrass my child in front of his or her friends?
Kids in and around Northern Virginia have already labeled Zain as the "cool magician". If you watch our videos, you will see that the performance is high-energy magic for kids' and families. There is plenty of comedy and silliness, but the show is full of jaw-dropping magic. Here at the Magic Of Zain, we not only entertain your guests, but we also dazzle them. Check out our reviews for party magicians here.
3. How long do kids' party entertainers need to set up?
Pro party entertainers need to take a little time for pre-show set up. We like to arrive a little early so that we may discuss the best place to have the show. Usually, this is taken care of during your consultation call or email with our party planner. She will go over all of these details and more. Setup takes about 30 minutes for a magic show. During set up, Zain likes to perform a little magic for the children so that they may feel more comfortable during the show. This is also where we will start the party music with our professional sound system. We also like to go over the line up of the party and the best photo opportunities during the show for your child.
4. How much space does a magician need for a magic show? Does Zain perform outside?
Zain does not perform outside. Weather can ruin a party. We also work with live animals and we want them to always be comfortable. For our birthday party magic show, the best performing area is about seven feet wide and a few feet of performance space (to where the children are seated). However, because every situation and home is different, we are very flexible. The bigger the space, the bigger the show will be. Our vans have multiple backdrops, lighting equipment, and props to design the best experience for your guests. The most important thing is to have a comfortable place for the audience members to relax and enjoy the magic show.
5. Will the Northern VA magician Zain travel? Can I have a magic show at my home?
Magic Of Zain specializes in children's magic shows and performs throughout Northern Virginia. Our children's entertainers do not serve locations outside of the state of Virginia. For V.I.P. special events, additional travel fees may apply to areas outside of this. If any travel fees are applied, they will be discussed thoroughly before you book entertainer services. No one likes hidden fees or surprises when it comes to payment. If you are located in another state, other fees such as accommodations may apply as well. We are prompt, on-time, and professional performers.
6. Do you have different performances for older kids? Can you perform for younger children as well?
If you have seen one of our shows, no worries, chances are there is a show you haven't seen yet. Our children's magician can also customize any show to your theme or preference. The magic act is always tailored to the specific ages of the guests.
The show has tons of variety that all ages will enjoy. Due to this being an audience participation show, we prefer for the majority of the kids to be four and up. If there are a few children under the age of four that's great! Workshops are best for ages 7 years and up. With a huge repertoire, the kids' magician Zain can create a show that works for your party.
7. Do parents enjoy children's magic shows?
Yes! We encourage the adults to watch the show because not only does it make little ones more comfortable, we guarantee you and your guests will be laughing out loud and acting just like kids. The comedy built into the show is side-splitting. This is one of the unique aspects of the Magic Of Zain. It will be a family-friendly get-together that will be remembered and treasured for many years to come. This also gets kids (and adults) off devices, giving them an opportunity to spend some real quality time together.
8. Can we take photos and video of the show?
Take all you want. The one thing that we do request, please do not videotape the entire show. Please video the birthday child during their special parts on stage. There is no video during magic school workshops. If you would like to share images of the show on social media, we respectfully request that you credit us by adding the following with a link:
Magic Of Zain Birthday Party Magician https://www.magicofzain.com/
9. Do I need a venue for a kids party?
A home is fine when hosting parties for children. We actually encourage you to do so when you can because kids are more comfortable with familiar surroundings. If you are inviting the entire block, you might want to consider renting space. Make sure that parking is convenient for your guests and is close enough to where they are coming from. Our party performers have entertained at almost every single recreational center and rental space in Northern Virginia. We would be happy to chat about options and recommendations. If you're having a party, please follow this guide for party tips and tricks to help make things go smoothly for you.
Recommended Northern Virginia Kids Party Vendors
Custom Birthday cakes
A child's birthday party is simply not complete without a cake! We recommend:
Party Rental Spaces
Here are a few great places that offer party rental space:
10. Will every child receive face paint and a balloon?
If you have booked a kids' entertainment package with us, your entertainment may include face painting or balloon twisting. For the package price, face painting is one hour with a maximum of 25 children. Balloon twisting is up to 35 children. No child will go without and we will make sure that all of your guests and their children are very well pleased. If the number of children exceeds the package rate, time can be added accordingly.
11. How much does a birthday party magician cost?
Our children's entertainers strive to give you maximum entertainment and value for your money. Our shows come with many add-ons that are usually an extra charge with other magicians. These include live animal production, pro sound system, free invitations, and professional party planning to name a few. Our birthday planners carefully listen to your needs and requests. Pricing depends on location and the party package. Find pricing and package details on our entertainment for kids parties page here. After that, reserving entertainment is simple and fast online. We take all major credit cards through our secure booking system. You can also call us directly at 703-200-0486 Monday – Sunday 9:00 AM – 9:00 PM.
12. Do you perform magic tricks outdoors?
No. Rain and wind can ruin an event. Bee stings cause tears and no one likes allergies. The sun shining in the eyes can also distract. To perform outside we also have to change some of the best parts of the show. We also use live animals in the magic act and we want to make sure that they're always comfortable.
13. How many children can be entertained by a magic show?
There is no limit to the number of children we can entertain during our shows. Zain the children's entertainer regularly performs for birthday parties but also performs for large audiences with thousands of people. Please note, if you are receiving balloon twisting or face painting, there is a maximum limit of children for those services.
14. What if my child is shy?
We offer the zero embarrassment zone. Our presentations are carefully tailored and can be adjusted to accommodate children who are a little more shy than the rest. Your party performers have gained knowledge through thousands of shows and working with millions of children. All of the other children will be having so much fun that shy children typically join in.
15. Do you provide music for the children's party?
Yes! We offer pre-show music, professional birthday introduction tracks, and a magic show with fun kids' party jams.
16. Exactly how long is the magician's show?
Exactly 45-minutes long.
17. What if my date changes or something happens and I have to cancel?
We understand that life happens. If you must change your date or cancel the party for some reason or another, we are ready to work with you. This is on a case-by-case basis, but we have never had a problem with this before. Our entertainment is in high demand and we typically do not receive cancellations. If you must completely cancel, and you have had your date reserved for a period of time, the deposit is non-refundable.
18. What is the magic show like? What is the performance style of the magician?
A magic variety show with comedy and amazing magic tricks. There are also elements of puppetry, sleight-of-hand, and even large illusions. The show is an energetic action-packed experience with color light and sound. This is what is considered high-end kids' and family entertainment. Your guests will be blown away by Zain the children's magician.
19. Do you supply party favors or decorating for the birthday party?
No. Balloon animals work great for a parting gift and are a nice finish to any party. For decorations, Pinterest has some fabulous kids party ideas here.
20. Is the comedy clean and child appropriate?
We believe in clean and kid-friendly comedy. Our show promotes self-esteem, health, and the self-respect of every child.
REMEMBER
Never hesitate to ask the performer any questions or share any concerns you may have. We have heard it all and no matter how silly you may think the question is, it's important to us that you feel heard.
Are All Children's Party Entertainers The Same?
The truth is
Let's face it, a special event is something we look back on for years to come. We remember the good times we've had and the wonderful people we've shared our lives with. Entertainment for that event is just as important as any other detail you need to work out. My decades of party planning experience will help you capture the magic of the moment, whether it's a birthday, special event, or similar special moment in your life. The Magic Of Zain is happily at your service.
If you did not find the answer you were looking for, please contact us here.
We are excited to bring you the top kids' party entertainers around! Let's get to planning your best event ever!
See you at the show!
Magic Of Zain: Magician For Kid Birthday Party
Manassas, VA